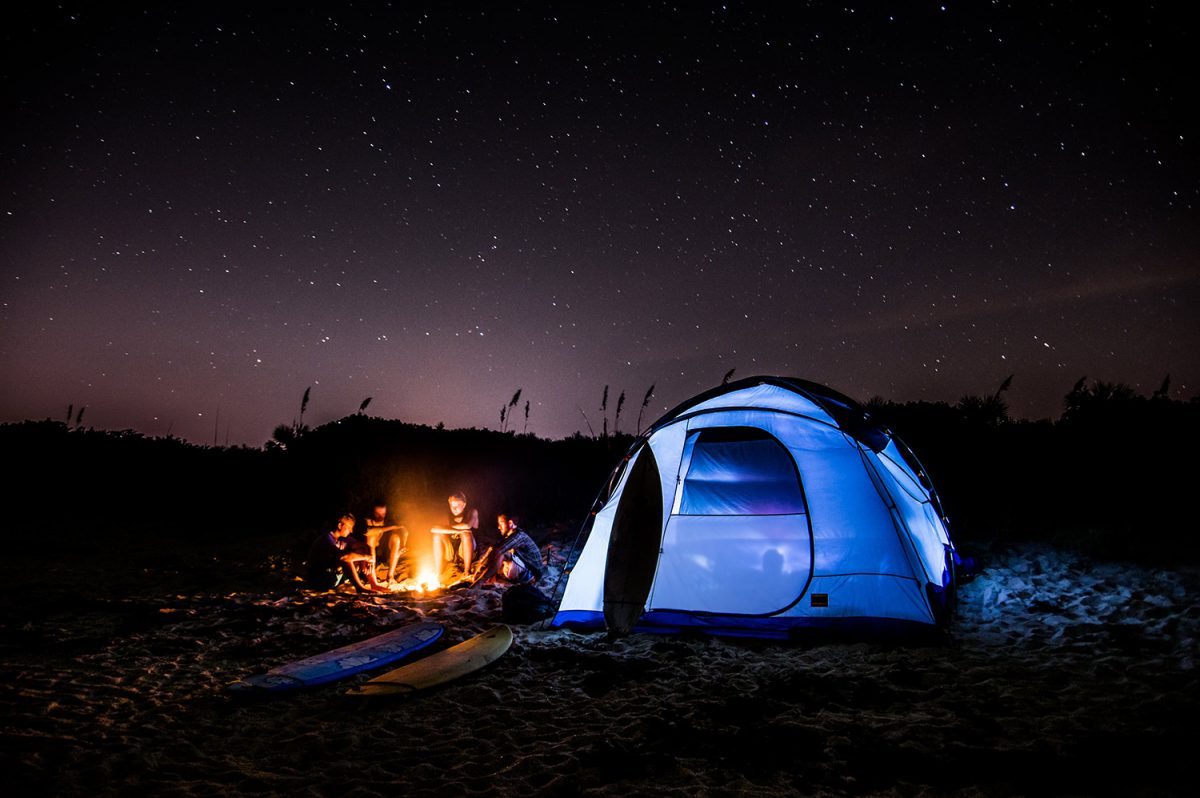 Rough Close Scout Campsite and Activity Centre, Tanners Lane, Berkswell, Nr Coventry CV7 7DD
http://www.roughclose.btck.co.uk
Join us for a "Covid Secure" weekend of workshops, creative spaces, meetings with other outdoor play therapists to network and unwind around the campfire and opportunities to replenish your inner resources in green surroundings just 4.5 miles from Coventry city centre. There's plenty of space for camping, the option of finding your own accommodation in the surrounding area or just joining us for the day on Saturday!
Although aimed primarily at practicing and student play therapists, the weekend is open to Forest School practitioners, those working in health, education and social care settings and other interested therapeutic practitioners. We are offering a range of workshops which are listed in the programme below, along with time for reflection, time to create and time to play!
We hope you find something to interest you.
Please note that due to potential Covid-19 restrictions on group size, we advise early booking as places are likely to be limited.
If we have to cancel due to Covid-19 restrictions, we aim run an online event, details of which will be available in due course.
Cost for both days includes
Saturday supper (please bring your own lunch for Saturday); Sunday breakfast and light lunch and refreshments throughout the conference
Existing COOPT members – £65 if booked and paid before July 31st
For non COOPT members- £80 (booked and paid before 31st July)
Due to the current situation we are extending the Early Bird period to August 23rd!
After 23rd August – £95
Saturday only: £55 (£40 COOPT members) please bring own lunch
(supper available at an additional cost of £2.50)
All camping is an additional £6 per night per person inc. COOPT members
Find your own accommodation:- https://www.airbnb.co.uk
https://www.tripadvisor.co.uk https://www.booking.com
We apologise but we are no longer able to offer shared bunkhouse accommodation due to Covid-1restrictions
To book a conference place, or for more details, please email
Ali Chown at motherbird@hotmail.co.uk
Cancellation Policy
If you choose to cancel, we'll offer full refunds up to 21 days before the event. After that we will be unable to offer any refunds other than your camping fees.
If cancelled due to Covid-19 restrictions at site, very poor weather or quarantining
full refund or monies held over for rescheduled event.
Programme
(Please bear with us as the programme may be subject to alteration in light of any new Covid-19 guidance. All workshops will run at least once on Saturday!)
Saturday
10.00am – Arrival, registration, workshop sign-up and refreshments
10.30 – Welcome and housekeeping
10.45 – Workshops
12.30 – Lunch
1.45 – Workshops
3.45 – Workshops
5.30 – networking and reflection time
6.45 – Supper and campfire
Creative arts space available throughout the weekend for individual quiet reflection
Sunday
8.30 – Breakfast
9.30 – Workshop
11.30 – workshop
1.30 – Lunch with small group discussion
on Play Therapy in a Covid-19 world
2.45 – Finish
We ask everyone to remember current social distancing and hand hygiene guidance at all times.
WORKSHOPS
What is it about this place? – A deeper exploration of attachment to place and nature as co-therapist
There is today, a broadly understood concept of 'place attachment' evolving from the meaning and understanding of a specific place and the emotional connection we have with it. But as a concept, it has meaning which is easy to grasp yet a definition which is elusive (Morgan 2010). This workshop will give you an opportunity to explore you own attachment to nature and why some spaces and places have a deeper significance and a greater connection with us and consider how place attachments develops in children. We will also reflect on the therapeutic triangle of nature therapy which perceives nature as an active partner in the therapeutic process and how this enhances the experience for both the child and the therapist.
What's in it for you?
An opportunity to explore why different places and spaces hold meaning for us and how children develop place attachment
A consideration of the duality of our attachment relationship and nature as a co-therapist
An experiential opportunity to explore your own connections to nature and the differing environments around you through creative expression
Workshop Facilitator
Ali Chown has worked as a play therapist since 2004 and is a supervisor and trainer and author of Play Therapy in the Outdoors and A Practical Guide to Play Therapy in the Outdoors. She spent much of her career working as a specialist Support Teacher for young people with SEMh needs and has worked in mainstream, PRU Special School settings. She is the founder of COOPT and Director of Phoenix Play. Ali has lectured at foundation degree level, worked with teachers in Myanmar taught and at the Romanian School of Play and Drama Therapy. She delivers the Play Therapy in the Outdoors session to 2nd year play therapy students at Roehampton University.
2. Human-Nature: Re- connecting with the natural world
This practical workshop will explore how interaction with nature not only improves your physical, mental and cognitive health, but is a vital human requirement for maximum wellbeing. Drawing on a range of methods, underpinned by positive psychology, you will experience ways to feel good and return to your authentic self. In a world where self-care has been neatly packaged and sold to us at great cost, this session will show you ways to take back the control, for your own health and that of your clients. All you need is yourself and a favourite blanket to have your senses enlivened by the beauty of nature. When we work for the benefit of others, we often put ourselves at the back of the queue, now it's your turn. People workers, we salute you.
What's in it for you?
Time to be still and refill not just your cup but your saucer and teapot too!
Simple activities which you can tap into easily back at home
Knowledge of key research into the human-nature connection
Workshop Facilitator
Helen Rook is founder and director of Into the Woods, whose mission is to connect people of all ages and abilities with their local environment, through varied programmes which aim to bring people to nature, from natural and forest therapies to urban herbalism and home spa. She has a keen interest in psychology and uses this breadth of knowledge and experience to run natural mindfulness sessions, for professionals experiencing stress and therapeutic breaks for families suffering trauma.
3.The 8 Shields approach to working with groups and building connections with nature based on the work of Jon Young
The Eight Shields is global movement that utilizes a finely turned, tried and true mentoring model that has proven to create healthy and vibrant natural leaders, and nature-based intergenerational mentoring communities around around the world. The deeper your own relationship with nature is, the further you can guide others on their own nature connection journeys. Nature connection goes beyond words and information in a field guide… to reach all the senses, heart, and imagination. Leona and Julie will share with you how we have used this in our therapeutic work with small groups of children in their school grounds.
What's in it for you?
An opportunity to explore your relationship with nature and how you can deepen this to develop your practice through understanding the 'core routines' of nature connection – well-tested practices that encourage well-being through increased sensory awareness and growing comfort in nature.
An introduction to a Natural Learning Cycle approach to designing activities with nature's patterns to enhance learning, engagement and therapeutic benefit.
Working examples of how this model has been used to create added therapeutic benefit in both individual and group work with children and adults.
Workshop Facilitators
Leona Johnson is an eco-psychologist and Founder of Live Wild.Live Wild's courses and programmes in the woods of North West England invite people of all ages to rediscover the 'wild nature' both inside and outside of us. We offer foraging, family days, nature mentoring, forest school, skill shares, nature quests and more, all with wild exploration at their heart. We also run funded programmes with schools and organisations that promote healing and wellness through nature connection.
Julie West is a freelance Outdoor and Inside Play and Filial Therapist and Well–being Trainer. Julie primarily faciliates therapy with children and families through the Adoption Support Fund as well working for individual schools and local authories. Julie has taught Therapeutic Play to playwork and counselling degree students at Leeds Beckett University. She brings together her play therapy and forest school practitioner experience to use nature to support therapy and is a steering group member for the Collaboration of Outdoor Play Therapists (COOPT), Chair of both the Bradford Forest School Network and Therapeutic Family Breaks.
4.Why is nature important to children who have experienced trauma? – embodiment play in the outdoors to help those who have experienced trauma, abuse and neglect.
Play Therapy is informed by Jennings 1999 paradigm of EPR – embodiment, projection and role, the core stages of the development of play. In today's highly technological and risk averse world, opportunities for embodiment play have been curtailed for many children and this has been exacerbated by lockdown, when many have been confined indoors, often in physically restrictive conditions with little or no access to nature. This workshop will consider the importance of nature in providing healthy embodied experiences for young and old alike! You will have the chance to reflect on your own playfulness and how nature enhances the therapeutic process for both client and therapist.
What's in it for you?
An exploration of why nature is crucial to children's healthy development across all domains and why it's important for them to connect to nature during therapy
Embodied experience of being 'childlike' in nature – the E in EPR and why children need it
An experiential workshop – time to play!
Workshop Facilitator
Loz Foskett was originally a primary school teacher. After moving to work in CAMHS, she qualified with a Masters in Play Therapy (Roehampton Uni) in 2012. Since then she has worked in schools, CAMHS and Social Care settings. Currently she works in a CAMHS/Social Care crisis and therapeutic service working mostly with LAC children. She also does freelance therapy and consultation with parents and schools. She works in both outdoor and indoor settings and has an interest in sensory play, safety and the power of natural environments to heal. She lives in Southampton with her three sons and dog Sirius where they spend a lot of time playing outdoors.
5.The Hero Warrior – The Great Mother archetype and the emerging Warrior
Playfulness is the essence of our work as play therapists but we often neglect this aspect of ourselves. Through games we can reflect on our connection to the earth and explore the relationship of mind, body, soul. Our sensory system is crucial to healthy development and through sensory awakening, we can stimulate nose, eyes, ears, taste and touch. This workshop will give you the opportunity to explore your own playful side and develop an understanding of how ego and its' positive attributes develop.
What's in it for you?
A chance to consider how the Great Mother energy contributes to the emerging Ego
A look at how nature play supports the growth of positive Ego attributes
An opportunity to experience some new activities
Workshop facilitator
Kate McCairt is a play therapist, from Creative Spark Training and has been working with children and young adults for over 10 years as a therapist and previously for 18years as a teacher. Her background is in Expressive Arts Education and her interest in the significance of the creative instinct led her to research creativity and its connection to well-being and academic achievement as part of a Master's in Education. Kate's passion and love of Mother Nature and spending time outside has infiltrated her role as Teacher of Art and as Play Therapist. Kate helps facilitate at North Devon Forest School and is a co – founder and steering group member of the Collaboration of Outdoor Play Therapists. (COOPT). Kate has been a freelance Senior Course Director for Academy of Play and Child Psychotherapy for 10 years teaching the Post Graduate Diploma in Play Therapy. She is also a Landplay Trainer and Director of Circle of Life Rediscovery and has worked and taught internationally.